Intervention for Nicotine Dependence: Education, Prevention, Tobacco and Health
Reduce risks & increase the chances of quitting for good.
The number of middle and high school students using e-cigarettes or "vaping" rose from 2.1 million in 2017 to 3.67 million in 2018, prompting the U.S. Surgeon General to say that this new behavior is an "epidemic."
Teens are getting hooked on tobacco and e-cigs and instead of getting education or support, they are getting suspended from school or other disciplinary measures.
INDEPTH is a new way to help.
A new, convenient alternative to suspension or citation for nicotine use, INDEPTH addresses the teen vaping epidemic in a more supportive way.
This interactive program teaches students about nicotine dependence, establishes healthy alternatives, and shows how to kick the unhealthy addiction that got them in trouble in the first place.
School & community implementation
INDEPTH is taught by a trained adult either one-on-one or in a group setting.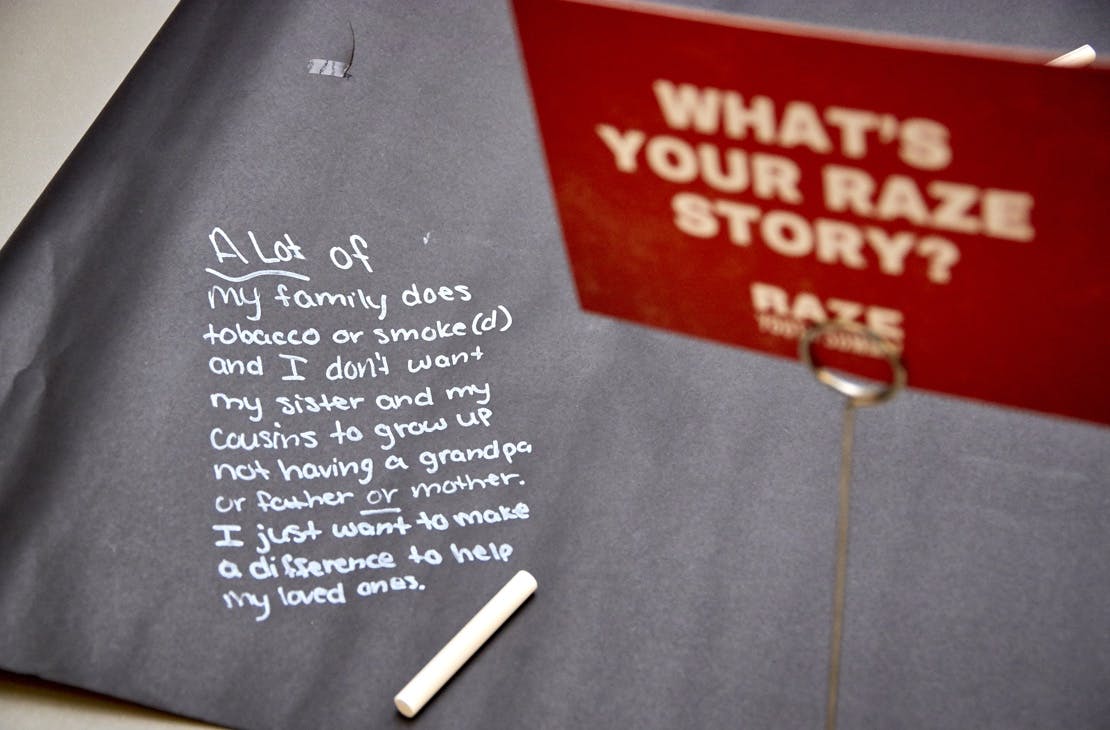 | | |
| --- | --- |
| Session 1 | Getting the Facts |
| Session 2 | Addiction |
| Session 3 | Alternatives to Product Use |
| Session 4 | Past, Present, Future |
Facilitator training is available online for free, and includes access to downloadable resources and guides.
Become an INDEPTH facilitator today, or just learn more about the program.
INDEPTH@lung.com
(800) LUNGUSA
Lung.org/INDEPTH