Believe in the mission?
Then join the movement.
If you agree that it's time to put an end to the toxic lies of Big Tobacco, then Raze is where you belong. Our grassroots network of youth advocates spans all of West Virginia, with hundreds of members working together to stand up to the tobacco industry and celebrate healthy, tobacco-free lifestyles.
Here's how you can get involved…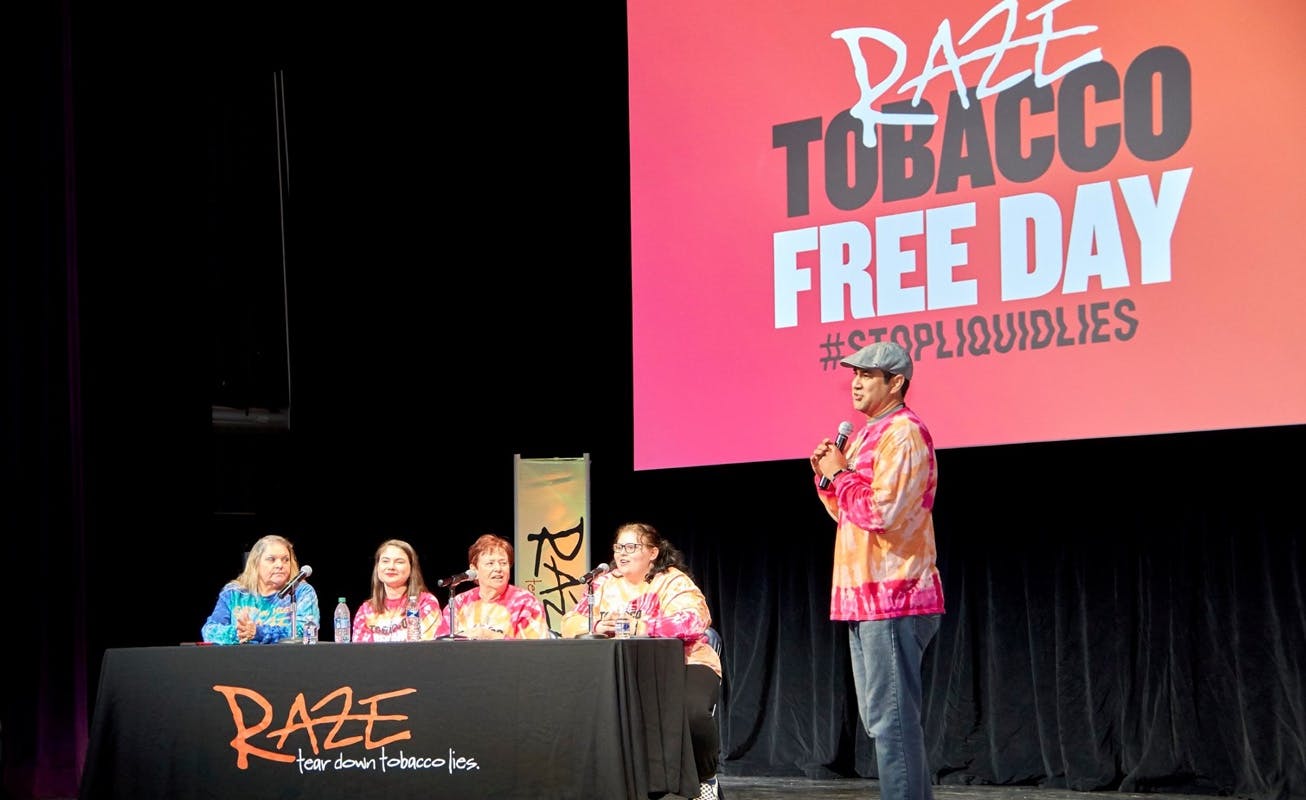 Become a Crew member.
Connect with other teens on a mission to tear down the lies and tobacco and e-cigarettes. You'll attend statewide prevention events, be a part of Commotions in your community, and participate in social media challenges to win free Raze gear!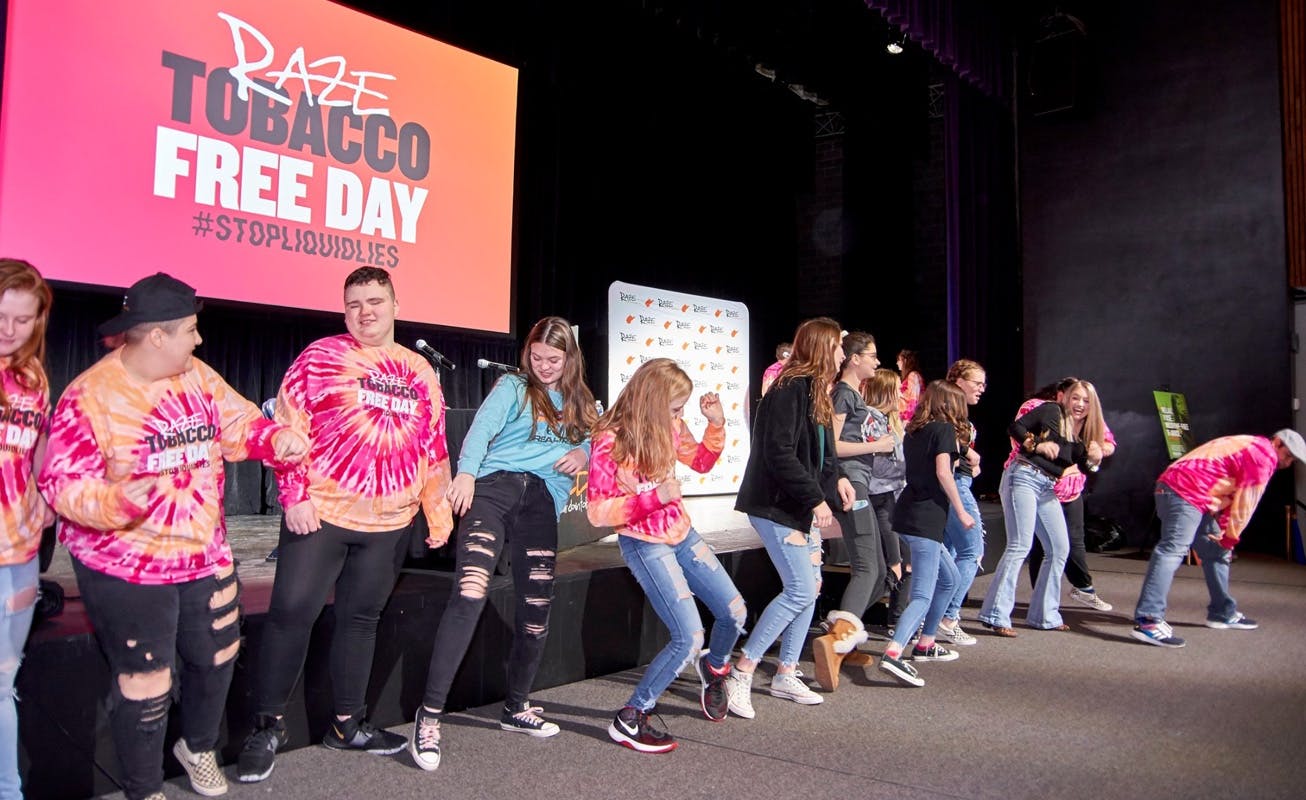 Become an Adult Advisor.
If you're over 18 and committed to tackling important issues related to tobacco, our young activists could use your help! Apply today and play a critical role in helping Raze Crews get organized, get motivated, and get their voices heard.